Think of this---! When you combine colors such as yellow and green you get you get blue, likewise it is bright, clean and well balanced. If you blend yellow, green, red, blue and black you get a gray purple mess. The resulting color is not pleasant to look at, it's not clean or well balanced. The same applies to seasoning foods with herbs and spices. Too many of the wrong combinations will produce a mixed bag of tastes. What was a perfect piece of fish becomes a disaster when incorrectly seasoned.
'97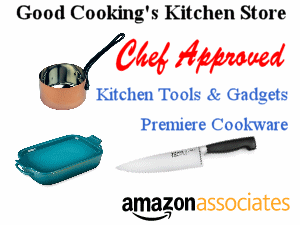 Adapted from:
Adelma Grenier Simmons, Herb Gardening in Five Seasons, Middlesex, England, Penguin
Stendahl, Spicy Food, New York, Holt, Rinehart and Winston
James Edmond O'Brien, Nature's Healing Herbs, Boca Raton, Globe
Craig Claiborne, An Herb and Spice Cookbook, New York, Harper and Row
Madhur Jaffrey, Spice Kitchen, London, Pavilion Books
Norman Taylor, Herbs in the Garden, New York, Toronto, London, D. Van Nostrand Company, Inc.
M. Grieve Culinary Herbs and Condiments, New York, Dover Publications
John E. Brown & Coralie Castle, The Edible Ornamental Garden London, Pitman Publishing
Handbook on Herbs, New York, Brooklyn Botanic Garden Record
Joy Larkcom, The Salad Garden, New York, Viking Press
Woman's Day Encyclopedia of Cookery, New York, Fawcett Publications, Inc.