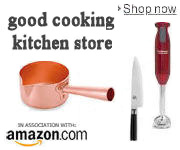 Convert the recipe

to another language.
Works in most Browsers
Cheese Souffle
Recipe by: Chef John V., A Good Cooking Recipe!
History: This recipe was created for a friend's mother who wanted a soft, custard like texture. She loved it!

Description:'A non-traditional preparation of a classic. Use a round souffl' dish if you can, it will produce the best results.
Serving size: 6
Preparation time: about 1 hour 30 minutes
Amount/Measure/Ingredient:
2 tablespoons butter, soft
1/2 cup parmesan cheese
4 slices white bread, crust trimmed, buttered and cubed 1/2 inch
4 tablespoons butter
4 tablespoons flour
1 1/2 cups milk, warm
1 1/2 tablespoons cornstarch mixed with 3 tablespoons cold water
6 egg yolks
8 egg whites
2 cups grated cheddar cheese
several dashes cayenne pepper
1 teaspoon dry mustard
1/2 teaspoon nutmeg
1/2 teaspoon fresh thyme or chives
1 teaspoon salt or to taste
1/2 teaspoon ground white pepper
Preparation:
Preheat oven to 375 degrees. Butter and sprinkle parmesan in an 8" x 11" or similar size baking dish, Pyrex if you have one. A round 2 or 3 quart souffl' dish is ideal! Place buttered cubed bread in the bottom. (This can be done ahead up to 4 hours and covered with plastic wrap.)
Melt 4 Tbsp. butter until it just begins to sizzle but not change color. Stir in flour with small whisk or wooden spoon. Cook over medium-low heat for 4-5 minutes, don't brown. Gradually add warm milk, stirring frequently and bring to a boil, then add the cornstarch mixture and stir one more minute, cool slightly. It will be very thick. Add cayenne, dry mustard, nutmeg, salt and pepper. Add egg yolks one at a time, stirring well. Add cheese stirring until most of the cheese is melted and mixture is smooth. (This can be done ahead up to 4 hours. Cover with plastic wrap and refrigerate, then take it out 1 hour before adding the egg whites.)
Beat egg whites until stiff but not dry. Carefully fold them into the cheese base in three batches and transfer to baking dish pouring it over the cubed bread. (The first stirring should be done in such a way that no original mixture is still adhering to the sides of the bowl.) Bake for 40-50 minutes and serve at once sprinkled with fresh thyme or chives. The whites will whip better if everything is very cold. (This can be done ahead up to 30 minutes before baking). Do not open the oven to check it for at least 20 minutes or it will fall!