Good Cooking since 1995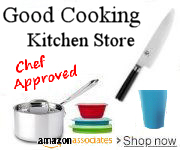 Key Lime Pie
Convert the recipe


Works in most Browsers
Recipe by: Chef John V.
History: This is a restaurant quality recipe, it's hard to find one better!!!
Serving size: 8
Preparation time: about 2 hours including chilling time

Amount/Measure/Ingredient:

Key Lime Filling:
1 can (14 oz) sweetened condensed milk
4 Egg yolks
4 oz Key Lime Juice
1-9" Graham cracker pie shell (Recipe below)

Graham Cracker Crust
1 1/4 cup Graham cracker crumbs
2 tbsp. Sugar
1/3 cup Butter; melted

Preparation:

For the crust:
Heat oven to 375 degrees. Prepare crust: In a mixing bowl combine graham cracker crumbs and 2 tbsp. sugar; stir in butter until blended. Press mixture firmly and evenly over bottom and sides of a 9" pie plate; bake 10 minutes until browned. Cool completely on wire rack.

For the filling:
In a mixing bowl on low speed: Blend condensed milk and egg yolks. Slowly, add Key Lime juice. After all ingredients are mixed together well, Pour ingredients into the pie shell. Put the pie in an oven at 350 for about 15 min.

Chill and serve. (Optional garnish of whipped cream and raspberry or mango puree is a wonderful addition!)