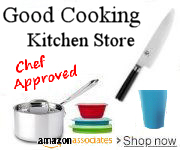 Good Cooking since 1995


Don't let it precipitate on your BBQ!
IPSMeteostar; Enter your city or zip, complete in depth 7 day forecasts

The Meteorological Service of Canada

National Oceanic and Atmospheric Administration

Global Tropical Moored Buoy Array Program

National Ice Center HomePage

National Severe Storms Laboratory Boulder, CO

National Weather Center

Intellicast - Weather Site
This is MSNBC's new weather site. more info coming soon about weather, weather sites, meteorology, weather links, weather forecasts, aviation weather, hurricanes, weather conditions, current weather, typhoons, tornadoes, twisters, severe weather, weather maps and temperatures.

National Hurricane Center
This weather site maintains a continuous worldwide watch of tropical storms.

Old Favorites on Good Cooking!
Big Time Weather Maps

South Florida Weather, Miami and Fort Lauderdale

CNN Weather

Marine Buoy Weather; Don't let a squall spoil your cookout!